Face-To-Face
In 1838, a Scripture Reader was just "a man and a Bible". Nearly two centuries later, our ministry has broadened, but still has the Word of God at its heart.
As did the Lord Jesus, modern Scripture Readers meet people where they are—they take the gospel to young people in a wide variety of ways.
The bedrock of youth ministry remains face-to-face discussions. This can be in an arranged meeting in an office on camp, or incidentally as the Scripture Reader mixes with soldiers and air crew during down-time.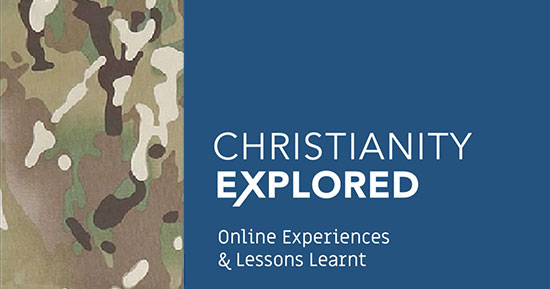 Online
Modern military are increasingly digital natives—our Scripture Readers need to understand modern technology well enough to engage online with them.
any of our Scripture Readers stay in touch with serving personnel online in a variety of ways, providing support for those in the UK and those deployed abroad. Examples include staying in touch over WhatsApp and also running online courses, such as Christianity Explored.
Find out more about our work
Have you served in the Armed Forces and think you may have the calling to become a Scripture Reader with SASRA?